Getting behind the wheel of a vehicle after drinking alcohol is a decision that carries a significant list of consequences. A DUI, regardless of if it's a first-offense or a repeat-offender, can cause financial and legal issues that will follow you around for years. Miami-Dade and Palm Beach County rank amongst the top 5 counties for DUI convictions across the entire state of Florida. DUIs in Broward County are not far behind on the list. A DUI ticket often comes paired with an arrest, determined by the officer who initiated the stop, either with the use of a breath, blood, urine, or hair sample, or by putting the drive through a series of field sobriety tests. A DUI doesn't need to be the end of the world, especially if you feel you've been wrongly convicted.
The Traffic Ticket Team has analyzed hundreds of DUI cases and have developed effective defenses that have helped have charges dropped or reduced, as well as fine and penalties lowered. A first-time DUI conviction carries a fine of up to 50 hours, community service hours, probation, license revocation, mandatory DUI school, and potential imprisonment. Our Team is ready to help you determine the best method of defense for your DUI traffic ticket and conviction.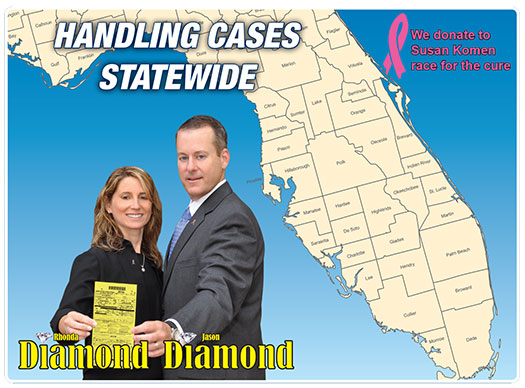 Before You Pay Your Florida DUI Ticket
Fight that DUI!
What happens if I let legal professionals fight my Florida DUI for me?
Recommended Option!
YOU HAVE A 100% MONEY BACK GUARANTEE TO GET NO POINTS & NO CONVICTION & NO SCHOOL

YOU WON'T HAVE TO MISS SCHOOL OR WORK OR YOU WILL GET YOUR MONEY BACK

YOU WILL NOT HAVE TO GO TO COURT

YOUR INSURANCE MAY NOT GO UP

YOU WILL HAVE PEACE OF MIND, YOUR LAWYERS ARE HANDLING EVERYTHING
Pay Your Florida DUI
What happens if I just pay my Florida DUI and/or go to traffic school?
Not Recommended | Serious Consequences!
YOU WILL GET 3-4 POINTS ON YOUR LICENSE

YOU WILL HAVE A CONVICTION ON YOUR RECORD

YOU MAY HAVE TO GO TO DRIVING SCHOOL

YOUR CAR INSURANCE MAY GO UP

YOU MIGHT HAVE YOUR LICENSE SUSPENDED
Where To Pay Your Florida DUI