Drivers in Florida don't always have the greatest reputation for being the safest drivers on the road. When you pair in a state whose population swells significantly with tourists and snowbirds, the roadways can turn into a very frustrating place. Making that 2-lane switch to get around traffic, or passing that slow car in a road with double solid lines may help you get to where you're going faster, but it will also run you the risk of receiving a ticket for reckless driving. There are 3 types of reckless driving tickets, ranging from a misdemeanor-level ticket, to a reckless driving that causes damage to a property or person ticket, to a reckless driving causing serious bodily injury offense, which carried a felony, 3rd degree charge, jail time, and fines up to $5,000.
If you've received a reckless driving violation in Broward, Palm Beach, or Miami/Dade counties, The Traffic Ticket Team wants to talk to you. Whether the violation came in the form on a ticket, or it resulted in your arrest, our experienced team of lawyers can help you navigate through the difficult times that follow. If we are able to determine that your reckless driving case is light on evidence, we're often able to work with the county prosecutor's office to put a plea agreement in place that may lower the initial charges and fine amounts.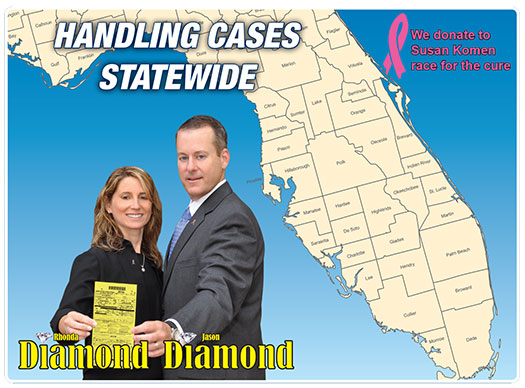 Before You Pay Your Florida Reckless Driving Ticket
Fight that Reckless Driving Ticket!
What happens if I let legal professionals fight my Florida reckless driving ticket for me?
Recommended Option!
YOU HAVE A 100% MONEY BACK GUARANTEE TO GET NO POINTS & NO CONVICTION & NO SCHOOL

YOU WON'T HAVE TO MISS SCHOOL OR WORK OR YOU WILL GET YOUR MONEY BACK

YOU WILL NOT HAVE TO GO TO COURT

YOUR INSURANCE MAY NOT GO UP

YOU WILL HAVE PEACE OF MIND, YOUR LAWYERS ARE HANDLING EVERYTHING
Pay Your Florida Reckless Driving Ticket
What happens if I just pay my Florida reckless driving ticket and/or go to traffic school?
Not Recommended | Serious Consequences!
YOU WILL GET 3-4 POINTS ON YOUR LICENSE

YOU WILL HAVE A CONVICTION ON YOUR RECORD

YOU MAY HAVE TO GO TO DRIVING SCHOOL

YOUR CAR INSURANCE MAY GO UP

YOU MIGHT HAVE YOUR LICENSE SUSPENDED
Where To Pay Your Florida Reckless Driving Ticket