You can determine a driver's temperament as they approach an intersection, and the light turns yellow. If you've been behind the wheel or a passenger and felt the urge to "hit it" and beat the light, you may be familiar with the bright flash that followed as you passed through the intersection. Red light cameras are equipped on intersections throughout Broward, Palm Beach, and Miami-Dade counties. This method of catching unsafe drivers has been implemented across the country, and is responsible for thousands of tickets per day. Throughout the state of Florida, drivers are finding that tickets from a red light camera are not standing up in court. The Traffic Ticket Team has helped to dismiss red light tickets throughout South Florida municipal and county courts.
Our attorneys at the Traffic Ticket Team are ready to review your red light ticket case to determine if you have a case. Even in cases where the evidence against you is strong, we may be able to work with the courts to reduce the penalties or points that may be associated with the ticket.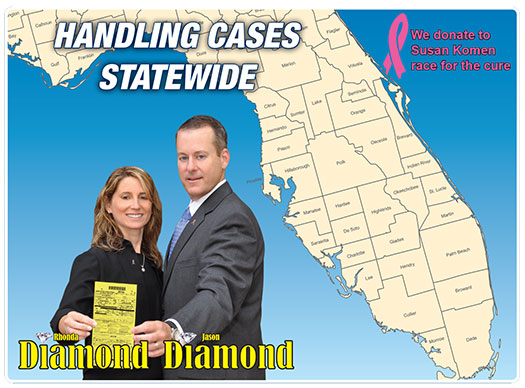 Before You Pay Your Florida Red Light Ticket
Fight that Red Light Ticket!
What happens if I let legal professionals fight my Florida red light ticket for me?
Recommended Option!
YOU HAVE A 100% MONEY BACK GUARANTEE TO GET NO POINTS & NO CONVICTION & NO SCHOOL

YOU WON'T HAVE TO MISS SCHOOL OR WORK OR YOU WILL GET YOUR MONEY BACK

YOU WILL NOT HAVE TO GO TO COURT

YOUR INSURANCE MAY NOT GO UP

YOU WILL HAVE PEACE OF MIND, YOUR LAWYERS ARE HANDLING EVERYTHING
Pay Your Florida Red Light Ticket
What happens if I just pay my Florida red light ticket and/or go to traffic school?
Not Recommended | Serious Consequences!
YOU WILL GET 3-4 POINTS ON YOUR LICENSE

YOU WILL HAVE A CONVICTION ON YOUR RECORD

YOU MAY HAVE TO GO TO DRIVING SCHOOL

YOUR CAR INSURANCE MAY GO UP

YOU MIGHT HAVE YOUR LICENSE SUSPENDED
Where To Pay Your Florida Red Light Ticket