Seat belts are designed with one purpose, to keep you as safe as possible in the event your vehicle is in an accident. In accidents where the vehicle rolls, drivers or passengers that aren't wearing seatbelts are often expelled from the vehicle through a window. The Florida law requires that front seat passengers must wear seat belts while the vehicle is in motion. When there are children 18 and under the the vehicle, they are required to always wear a seat belt, regardless of where they are seated.
We all understand that accidents or bouts of forgetfulness happen, especially as we rush our our busy lives. If a seat belt broke or malfunctioned and you received a seat belt ticket anyway, The Traffic Team can help!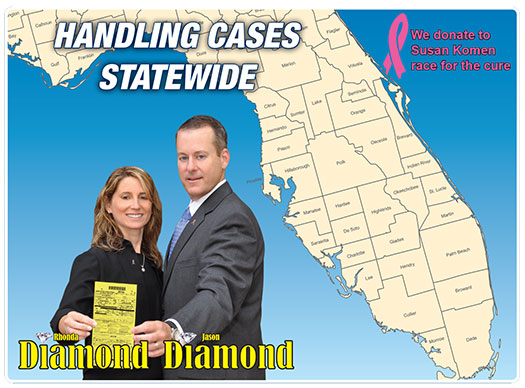 Before You Pay Your Florida Seat Belt Ticket
Fight that Seat Belt Ticket!
What happens if I let legal professionals fight my Florida seat belt ticket for me?
Recommended Option!
YOU HAVE A 100% MONEY BACK GUARANTEE TO GET NO POINTS & NO CONVICTION & NO SCHOOL

YOU WON'T HAVE TO MISS SCHOOL OR WORK OR YOU WILL GET YOUR MONEY BACK

YOU WILL NOT HAVE TO GO TO COURT

YOUR INSURANCE MAY NOT GO UP

YOU WILL HAVE PEACE OF MIND, YOUR LAWYERS ARE HANDLING EVERYTHING
Pay Your Florida Seat Belt Ticket
What happens if I just pay my Florida seat belt ticket and/or go to traffic school?
Not Recommended | Serious Consequences!
YOU WILL GET 3-4 POINTS ON YOUR LICENSE

YOU WILL HAVE A CONVICTION ON YOUR RECORD

YOU MAY HAVE TO GO TO DRIVING SCHOOL

YOUR CAR INSURANCE MAY GO UP

YOU MIGHT HAVE YOUR LICENSE SUSPENDED
Where To Pay Your Florida Seat Belt Ticket