Whether you're new to the area, or took a wrong turn and ended up on a toll road, penalties for going through a SunPass toll can rack up quickly. SunPass is Florida's e-toll collection service that is installed throughout the length of the Florida turnpike. Running from Homestead in Miami-Dade County, all the way up to Ocala, the Florida Turnpike is often a recommended route by many GPS systems, instead of Interstate 95. The Sawgrass Parkway in Broward County, is another major South Florida roadway that utilizes SunPass tolls. In Miami, unpaid tolls can lead to points assessed to your license, a penalty of up to $100, and possible suspension of registration and license. The Traffic Ticket Team has handled SunPass ticket cases in Palm Beach, Miami-Dade, and Broward Counties.
Many of the SunPass transponders that Florida drivers have in their vehicles operate off of batteries. If the batteries are low, the unit will not "trigger" and the unpaid Sunpass ticket will be issued. With the new SunPass transponder, correct mounting is of vital importance, since the transponder utilizes your windshield as an "antenna" and needs to be in full contact with the glass to effectively connect to the toll booth. The Traffic Ticket Team has successfully defended clients that have had transponder errors, as well as citations involving SunPass account inaccuracies.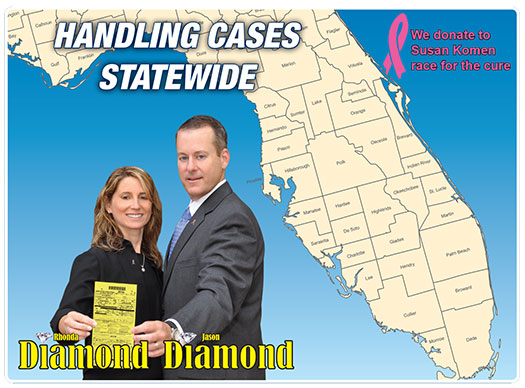 Before You Pay Your Florida SunPass Ticket
Fight that SunPass Ticket!
What happens if I let legal professionals fight my Florida SunPass ticket for me?
Recommended Option!
YOU HAVE A 100% MONEY BACK GUARANTEE TO GET NO POINTS & NO CONVICTION & NO SCHOOL

YOU WON'T HAVE TO MISS SCHOOL OR WORK OR YOU WILL GET YOUR MONEY BACK

YOU WILL NOT HAVE TO GO TO COURT

YOUR INSURANCE MAY NOT GO UP

YOU WILL HAVE PEACE OF MIND, YOUR LAWYERS ARE HANDLING EVERYTHING
Pay Your Florida SunPass Ticket
What happens if I just pay my Florida SunPass ticket and/or go to traffic school?
Not Recommended | Serious Consequences!
YOU WILL GET 3-4 POINTS ON YOUR LICENSE

YOU WILL HAVE A CONVICTION ON YOUR RECORD

YOU MAY HAVE TO GO TO DRIVING SCHOOL

YOUR CAR INSURANCE MAY GO UP

YOU MIGHT HAVE YOUR LICENSE SUSPENDED
Where To Pay Your Florida SunPass Ticket