There are a variety of different ways that a driver's license can become suspended. Driving with a suspended license carries some very heavy consequences, and can even lead to criminal charges. A suspension of driving privileges will vary in length depending on the prior charges/offenses the driver has committed. Some examples of convictions that can lead to a license suspension include unpaid tickets, controlled-substance charges, failure to stop in a crash with fatalities, exceeding 12 points issued within 1 year's time, and most criminal offenses that involve a vehicle.
The Traffic Ticket Team urges you to not get behind the wheel once your license is suspended. Even if you feel the suspension occurred by mistake, it's best to give us a call first so we may best advise you on how to get your license reinstated quickly and easily. South Florida does not take unlicensed drivers lightly, where Broward, Palm Beach, and Miami-Dade counties all carry misdemeanor charges for a first-offense and fines exceed $500. Let our team of experts help you avoid an unpleasant experience and help get your license back in good standing with the state of Florida.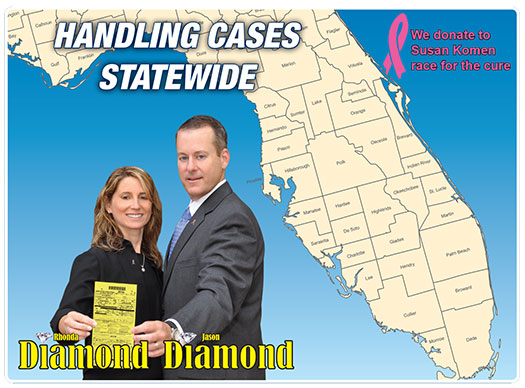 Before You Pay Your Florida Suspended License Violation
Fight that Suspended License!
What happens if I let legal professionals fight my Florida suspended license case for me?
Recommended Option!
YOU HAVE A 100% MONEY BACK GUARANTEE TO GET NO POINTS & NO CONVICTION & NO SCHOOL

YOU WON'T HAVE TO MISS SCHOOL OR WORK OR YOU WILL GET YOUR MONEY BACK

YOU WILL NOT HAVE TO GO TO COURT

YOUR INSURANCE MAY NOT GO UP

YOU WILL HAVE PEACE OF MIND, YOUR LAWYERS ARE HANDLING EVERYTHING
Pay Your Florida Suspended License
What happens if I just pay my Florida suspended license ticket and/or go to traffic school?
Not Recommended | Serious Consequences!
YOU WILL GET 3-4 POINTS ON YOUR LICENSE

YOU WILL HAVE A CONVICTION ON YOUR RECORD

YOU MAY HAVE TO GO TO DRIVING SCHOOL

YOUR CAR INSURANCE MAY GO UP

YOU MIGHT HAVE YOUR LICENSE SUSPENDED
Where To Pay Your Florida Suspended License Ticket