While many intersections allow making a U-Turn from the left hand turn lane, there are also plenty of intersections where making a u-turn is illegal. This is often due to limited visibility on the roadways or a narrow road that would make a u-turn difficult/slow traffic.
How much is an illegal u turn ticket?
If you're pulled over and issued a citation for an illegal u-turn in Miami-Dade County, you'll be looking at a fine of up to $125. In Palm Beach and Broward, the fine can reach up over $250! In addition to a hefty fine you'll be paying for, an illegal u-turn can tack 3 points to your license as well. It's no secret that when a driver begins to accumulate points on their license, that auto insurance rates will increase, since points is a sign of an unsafe/careless driver.
The Traffic Ticket Team has dealt with cases before where the officer who wrote the ticket may have mistakenly wrote the wrote intersection, allowing us to motion for a dismissal. While that isn't very common, it's important to know that our team of skilled lawyers are here to listen to your case and best advise on how we can help, whether it's by fighting the u-turn ticket in court, or working on a plea deal that may drop the charge to a lesser one and reduce the amount owed in fines.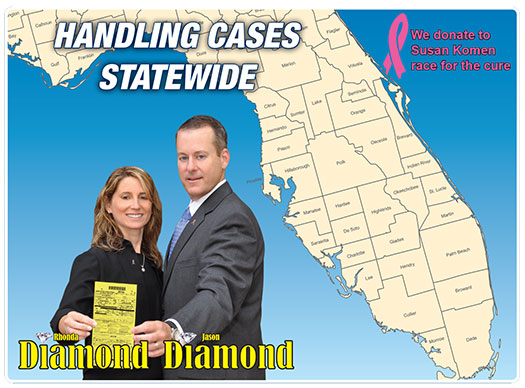 Before You Pay Your Florida U-Turn Ticket
Fight that U-Turn Ticket!
What happens if I let legal professionals fight my Florida illegal u-turn ticket for me?
Recommended Option!
YOU HAVE A 100% MONEY BACK GUARANTEE TO GET NO POINTS & NO CONVICTION & NO SCHOOL

YOU WON'T HAVE TO MISS SCHOOL OR WORK OR YOU WILL GET YOUR MONEY BACK

YOU WILL NOT HAVE TO GO TO COURT

YOUR INSURANCE MAY NOT GO UP

YOU WILL HAVE PEACE OF MIND, YOUR LAWYERS ARE HANDLING EVERYTHING
Pay Your Florida Illegal U-Turn Ticket
What happens if I just pay my Florida speeding ticket and/or go to traffic school?
Not Recommended | Serious Consequences!
YOU WILL GET 3-4 POINTS ON YOUR LICENSE

YOU WILL HAVE A CONVICTION ON YOUR RECORD

YOU MAY HAVE TO GO TO DRIVING SCHOOL

YOUR CAR INSURANCE MAY GO UP

YOU MIGHT HAVE YOUR LICENSE SUSPENDED
Where To Pay Your Florida U-Turn Ticket